International Star Assistance Private Limited with Emergency Medical services being managed and led by professionals in that arena. The structure of the company is Linear, thereby enabling quick decision making. Each unit is being managed by the respective department head who can take quick and proactive decisions. The company has representations in Mumbai (Maharashtra), Sydney (Australia), Toronto (Canada) and London (UK) for Assistance with Medical Air Ambulance, Repatriation, Emergency Evacuation Services & Surrogacy Assistance & Surrogacy Exit process.
At the top of the pyramid is Ms Poonam Jain who has over 20+ years of experience while working at American Citizen Services (New Delhi) and have assisted thousands of Americans in Emergency & Complex situations. 
While working at the Embassy for 20 plus years she developed professional relationships with various Embassies, Airlines, Aircraft providers, Hospitals, Local authorities, Immigration, Doctors & Funeral Directors all over India. 
Has experience of handling & Arranging International Medical Evacuations using Air Ambulance, Helicopters Medical Assistance, Arranging helicopter Assistance to look for missing persons in Northern India, Arranging Stretchers on Commercial Aircrafts, Arranging Nurse escorts, Repatriation of Human Remains from India to anywhere in the World, Receiving of Human Remains, Arranging Ground Ambulance Assistance, Assisting with Fraudulent medical Claims and other Indian Visa related works.
 The experience and connections of Ms. Jain (Director Operations) for 20 Plus years is one of the reasons why ISAPL is able to deliver service with compassion and love.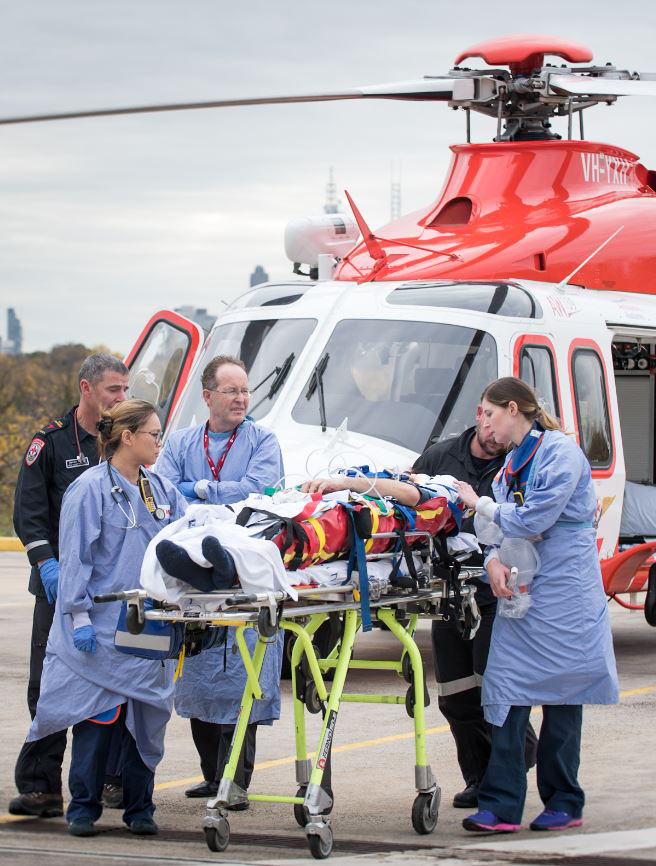 She is being supported by other department heads who look after Air Freight, Travel, Hospitals, Hotels and Ground arrangements and the team provides comprehensive pre hospital, emergency and critical care advise to all types of patients during aeromedical evacuation or rescue operations aboard helicopter and jet aircraft.
When patients entrust us for medical air service, they know that they're in the hands of capable industry professionals. That's because all of our medical team members have at least five years of ICU/CCU experience, and our full-time, seasoned pilots have an average of 14,000 flight hours. Our crews can accommodate many high-risk patients that other companies simply won't or can't. Our comprehensive care also sets us apart. We will help you manage every detail of the transfer, and we'll provide you with an all-inclusive quote up front – no hidden fees.
Transporting Human Remains PAN India/Evacuating via Air Ambulance/Providing Nurse Escort on Commercial Aircraft/Surrogacy Assistance ISAPL Group believes in 'done by the best' and works with some of the reputed partners across India and outside India. These include:
Class A Hospitals
Medical Insurance Companies
Paramedics
Aircraft Charter Companies
Funeral Directors
Civic and Government agencies
Legal and Medical Advisors
Surrogacy & IVF Clinics
Best Services for Air Ambulance In India, Top Services for Air Ambulance In India,  Air Ambulance in India, Good Air Ambulance In India, Best Air Ambulance In India, Transporting Human Remains PAN India/Evacuating via Air Ambulance in india by ISAPL Group. 
Air Ambulance team member is being supported by other department heads who look after Air Freight, Travel, Hospitals, Hotels and Ground arrangements and the team provides comprehensive pre hospital, emergency and critical care advise to all types of patients during aeromedical evacuation or rescue operations aboard Ambulance helicopter and jet aircraft.Transporting Human Remains PAN India/Evacuating via Air Ambulance/Providing Nurse Escort on Commercial Aircraft/Surrogacy Assistance ISAPL Group believes in 'done by the best' and works with some of the reputed partners across India and outside India. These include:
Transporting Human Remains PAN India/Evacuating via Air Ambulance/Providing Nurse Escort on Commercial Aircraft/Surrogacy Assistance ISAPL Group believes in 'done by the best' and works with some of the reputed partners across India and outside India. These include